Ethan is growing fast.  At just ten days old he has already past his birth weight by 180g.  He has a healthy appetite.  He has already started to regulate his feeding times, thanks to Nan's help.  Today is day two of being home alone with the three boys.  I'm going to put Will and Xavier in Daycare one day a week.  I took them out yesterday… bad idea.  And that ended my trial period of seeing if I needed to put them in Daycare or not.  I thought I would make it a few days.  I don't think I'll be getting out too much on my own.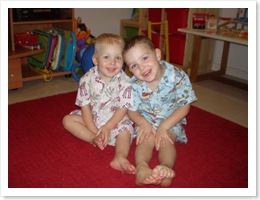 Why cant they be as sweet as they look in this photo when we are out.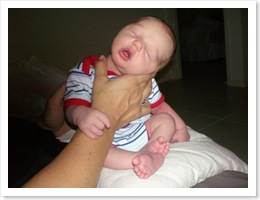 Pooping and drinking really takes it out of you.