I've always been searching for a distinctive visual style for the backgrounds in Dirchie Kart, some of the tracks look alright but don't really separate my game from it's source material.
Today I've slapped together a test background decoration around the new Monaco track of a textured cartoon idea I've been thinking about. So far I'm really happy with the look, it's nice and quick to put together as well.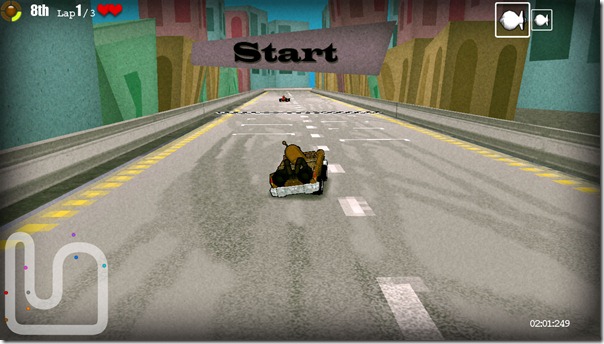 Let me know what you think?