Network monitoring and mapping project taking on the explosion of devices with the impending IoTness of the world.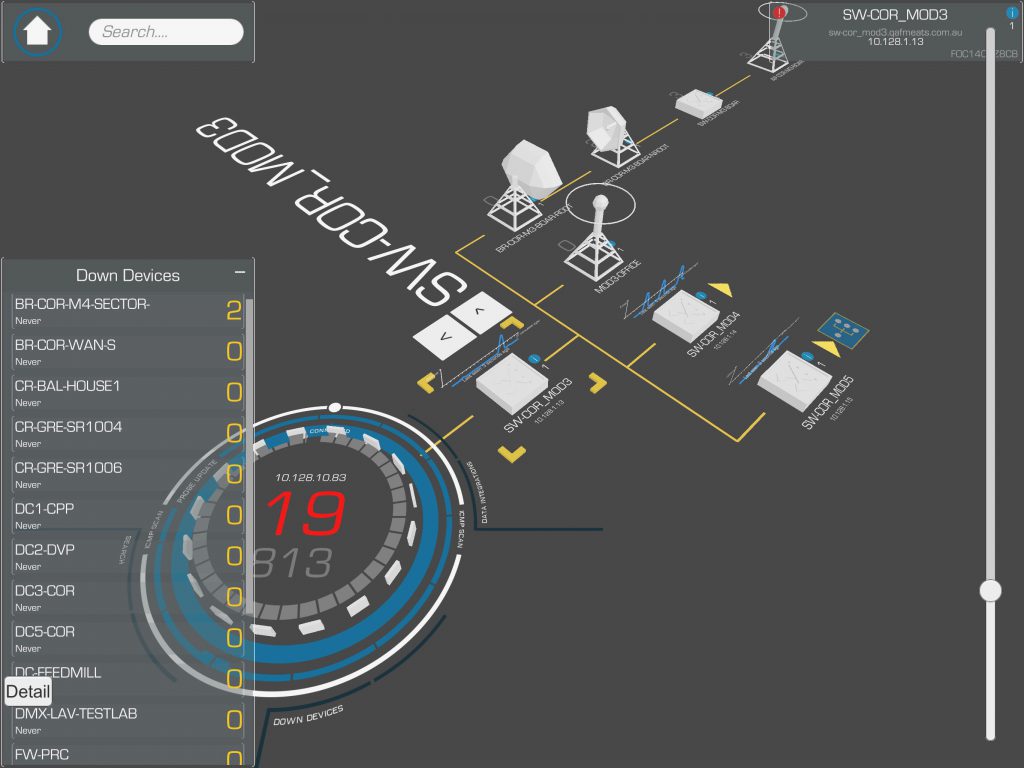 The device hierarchy is dynamically loaded from the CMDB (Configuration Management Database) in ServiceNow. The backend API service handles checking up/down status via ICMP pings as well as loading various device statistics via their various management systems (Cisco Prime, Ubiquiti UniFi etc).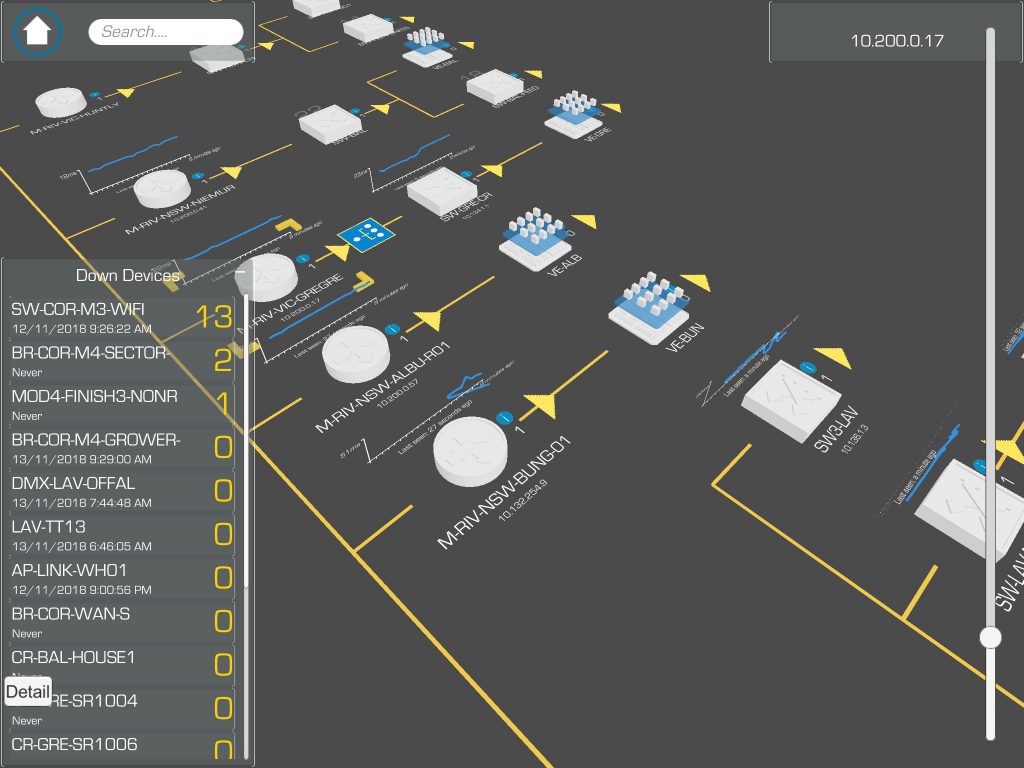 The project has ground to a halt due to difficulty of accessing the network and device statistics, each vendor has them tightly locked behind their own management service and the API support is terrible. Hopefully more open standards will make this a reality in the future.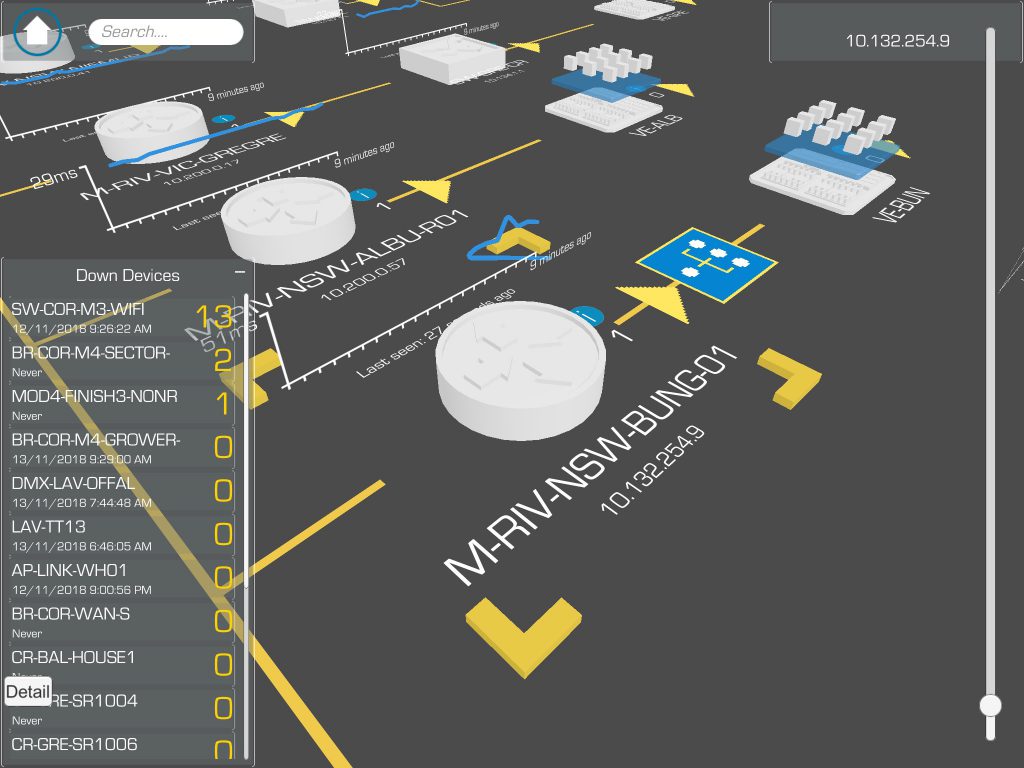 I do have a test AR (Augmented Reality) version, though it is cool it doesn't really add much value to the experience.
If you'd like to know more about this project leave me a comment below?